Donations are regulated by the Political Parties Elections and Referendums Act 2000. By making a donation here I understand and agree to the following: If I donate more than £500 checks will be made to ensure my name is listed on the UK electoral register (excluding the Channel Islands and Isle of Man). If I donate more than £1,500 my name and the amount of the donation will be published on the Electoral Commission's website, although my home address will not be made public. I must only use my own funds to make a donation. Donations are not tax-deductible. Only individuals may make donations using this form. (If you wish to donate on behalf of an organisation, please get in touch)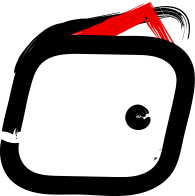 BANKRUPT CLIMATE CHANGE!
If we beat Barclays, we can land a fatal blow to the fossil fuel industry. Over the coming months, Momentum members will be staging creative direct action at Barclays branches in town and cities across the UK in order to pressure the bank to stop funding the fossil fuel industry.
We're supporting members with resources, training, leaflets and 1-1 mentoring to make sure their actions are a success. But obviously this costs money.

Going up against the banks isn't cheap. Chip in whatever you can and together, we can bankrupt climate change.