Donations are regulated by the Political Parties Elections and Referendums Act 2000. By making a donation here I understand and agree to the following: If I donate more than £500 checks will be made to ensure my name is listed on the UK electoral register (excluding the Channel Islands and Isle of Man). If I donate more than £1,500 my name and the amount of the donation will be published on the Electoral Commission's website, although my home address will not be made public. I must only use my own funds to make a donation. Donations are not tax-deductible. Only individuals may make donations using this form. (If you wish to donate on behalf of an organisation, please get in touch)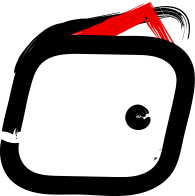 Step Up and Chip In
This is the most important election of our lives. It's either socialism with Jeremy Corbyn, or disaster capitalism with Boris Johnson. We have a people-powered plan to win, but we need you to donate to make it a reality.
The Tories are backed by hedge funds and bankers, and have already got over £5 million in their war chest. We're backed by you, and rely on small donations to fund all our campaigning.
To take them on, we need more people to step up and chip in. Donate to Momentum today, and together let's win this election and transform the country for the many.